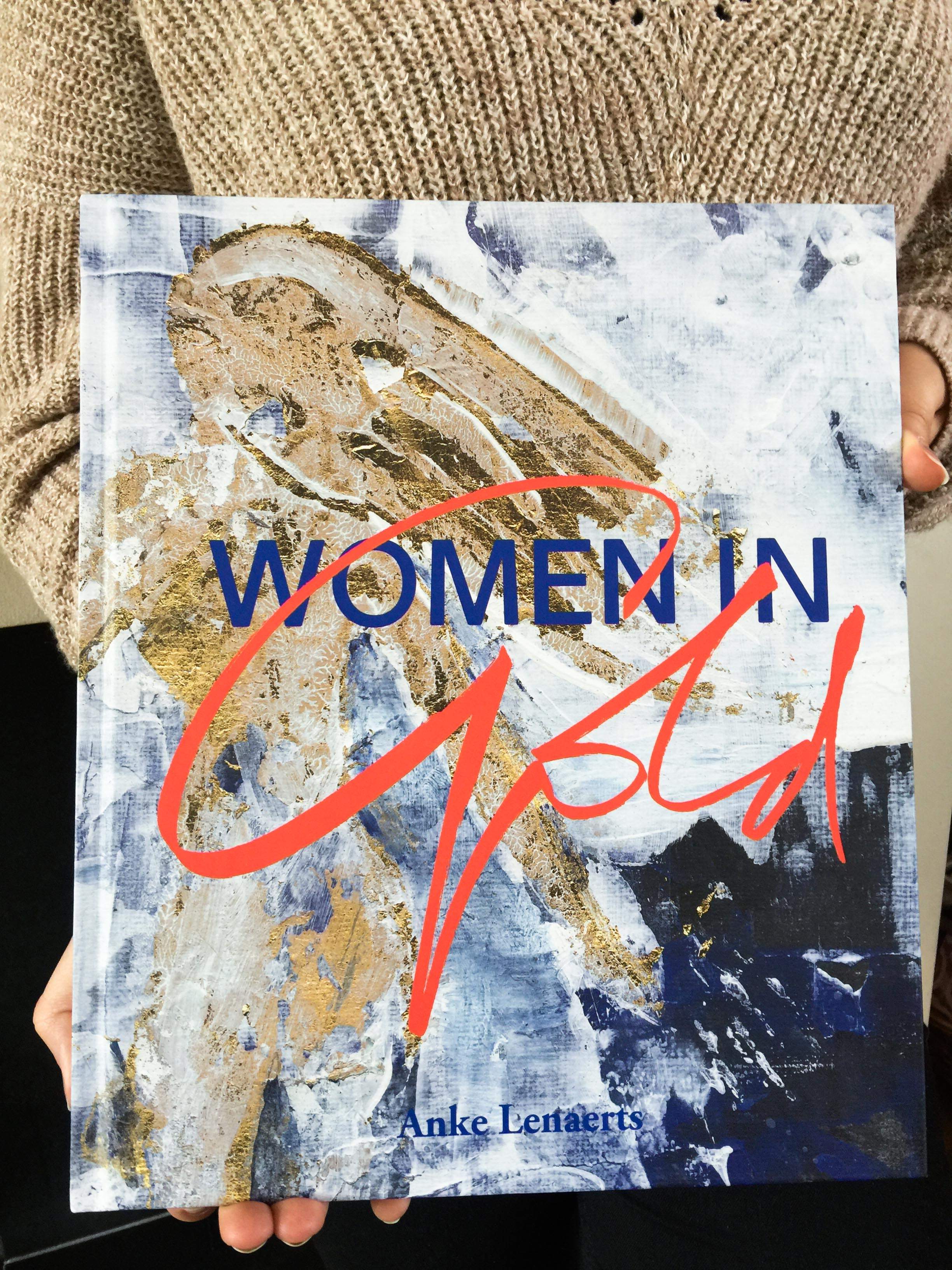 Boek: Women in Gold
€30.00
Women in Gold is een cocktail van bijzondere levensverhalen, kleurrijke illustraties en snippers poëzie.
Het is een zoektocht van een moeder, kunstenaar en story-teller naar 'Elegant Power'.
"Hoe komt het dat jij zo ten volle leeft, knap bent, sterk?" Ik vroeg het aan vrouwen in Ghana, London, Nederland en België. De Elegant Power waarover ik schilder en schrijf, komt tot uiting in momenten van chaos, wanneer chaos omgevormd wordt tot nieuwe rauwe schoonheid.
Women In Gold ontsluiert echte verhalen die niet makkelijk het licht zien, onder meer over mensensmokkel, prostitutie, leven met een handicap, … Maar evengoed laat Anke jou binnenkijken in haar atelier en nodigt ze jou uit in de jungle van het dagelijkse leven.
Nederlands, Engels // Hardcover - 192 p // 24,5 x 29,0 cm - oktober 2018 - kunst en maatschappij // levensverhalen
Women In Gold is a colorful cocktail of exceptional life stories, colorful art and snippets of poetry.
It's a quest of a mom, artist, story-teller, for Elegant Power.

"You live life to the fullest, you're stunning, you're holding strong. How come?" I asked women in Ghana, London, Holland and Belgium. The Elegant Power I paint and write about finds its full expression in difficult times, the transforming a mess into raw beauty.

Women In Gold reveals true stories otherwise hidden form the world; stories of human trafficking, prostitution, life with a disability, …Anke also open the doors of her art studio and invites you on that quest through the jungle of everyday life.

Dutch, English // Hardcover - 192 p // 24,5 x 29,0 cm - October 2018 - Arts and Society // Life Stories